 Ceramic Pro ION is the next evolution in surface protection technology
Superior Abrasive Resistance

Improved Chemical Resistance

A single layer of ION provides the same protection as two layers of traditional nanoceramic coatings

Allows professional detailing shops to complete more coating installations in less time

Designed specifically for the Elite Dealer Program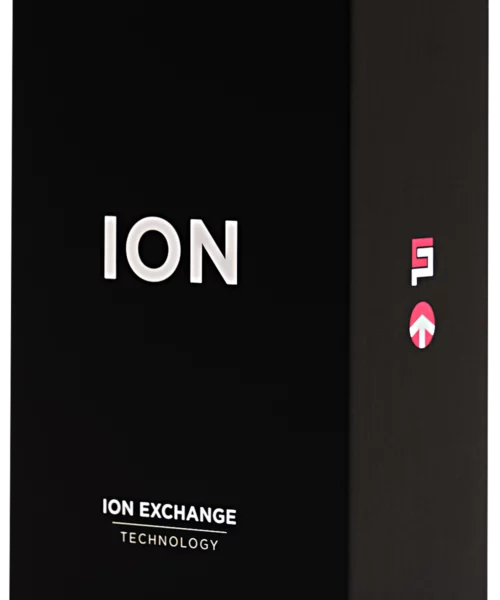 How Does Ceramic Pro ION
Technology Work?
Ceramic Pro created the original 9H ceramic coating that permitted installers to stack multiple layers to provide maximum protection and longevity. Advancements in manufacturing technology have allowed Ceramic Pro to once again revolutionize the ceramic coating industry with the launch of Ceramic Pro ION and ION Top Coat.
Ceramic Pro ION is a two-component ceramic coating system that utilizes revolutionary ION Exchange Technology to fuse multiple coating layers into a single, durable, and robust protected surface. This coating technology increases the strength of the atomic bond within the two coatings, and the original substrate once applied.
The result is a ceramic coating that produces twice the durability, integrity, and longevity of traditional nanoceramic coatings.
This Next Generation Ceramic Coating is exclusively available at Ceramic Pro Elite Dealers.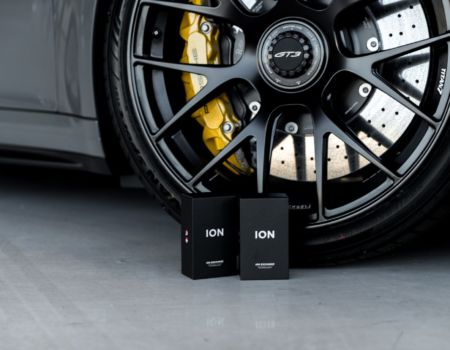 Ceramic Pro ION Coating Packages
This premium-grade ceramic coating is exclusively sold and installed by Ceramic Pro's network of Elite Dealers.
We offer two ION installation packages: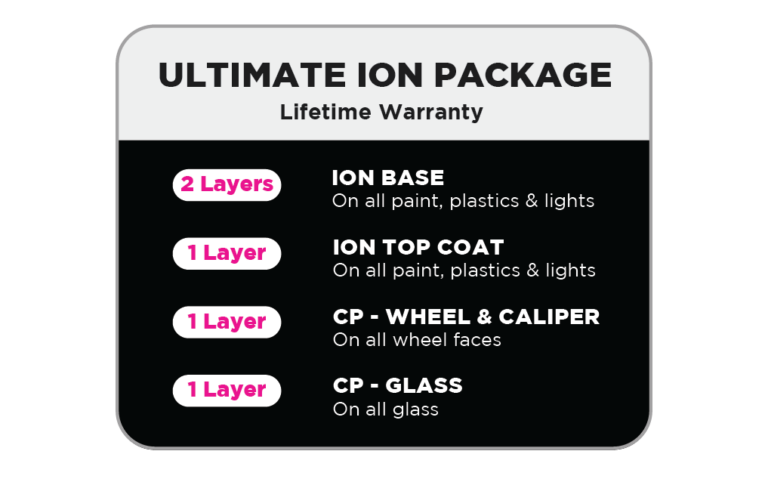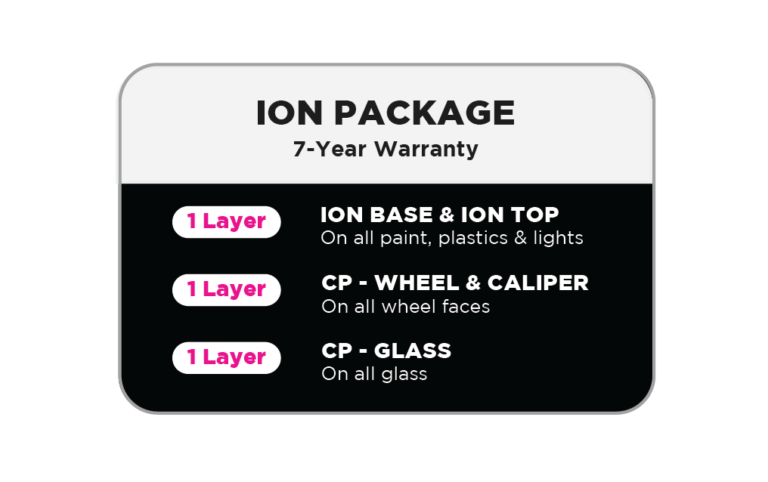 THE ION COATING SYSTEM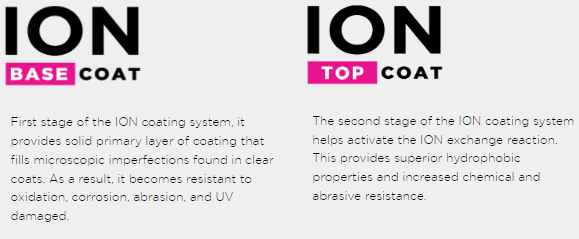 The impossible has become a reality by utilizing ION Exchange Technology in Ceramic Pro Next Generation Coatings. ION Exchange is a sophisticated chemical process that allows for a significant increase in the density of a substance.
ION Exchange Technology has been used in different industries – such as water purification, performance lubricants for mechanical components, and ultra-hard screens for modern smartphones.
Scientists at Ceramic Pro discovered a way to integrate this proven technology into modern nanoceramic coatings.
The installation of Ceramic Pro ION is a two-step process. It begins with the application of Ceramic Pro ION Base. This initial layer of coating forms a permanent bond with Automotive Paint. Once it cures, ION Top Coat is applied to the base.
At this point, the Top Coat replaces the smaller IONs in the base coat with larger IONs, reducing the free space between molecules and further strengthening the chemical bond to the automotive paint. It also creates a much thicker, harder, deeper, and dense single layer vs. the traditional stack of independent layers.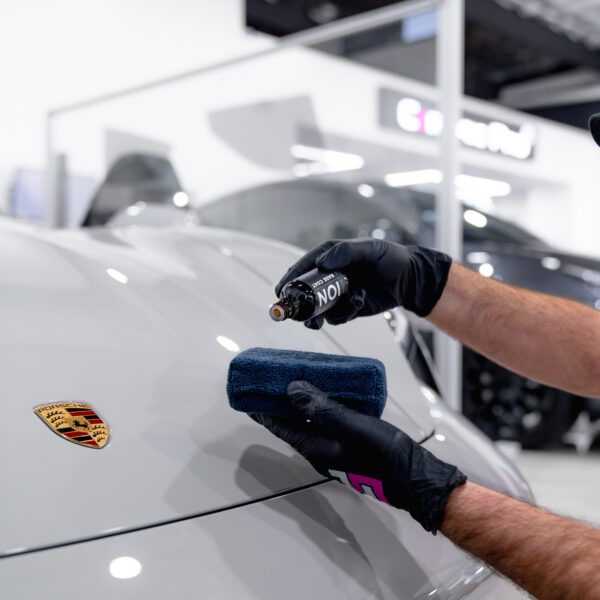 Get Ceramic Pro ION for your vehicle at an Elite Dealer Today